Skimra, Tindra. Stråla!, Lillholmsskolan, Skärholmen, 2022


The work is situated at two places in the elementary school building. It consists of painted and mirror polished steel objects.
The objects are painted in 6 different colors from the color spectra, and the mirror polished fronts are reflecting the sky from the windows on the opposite wall.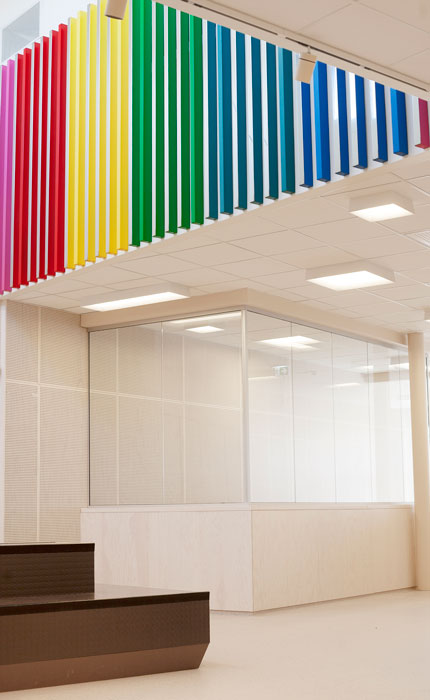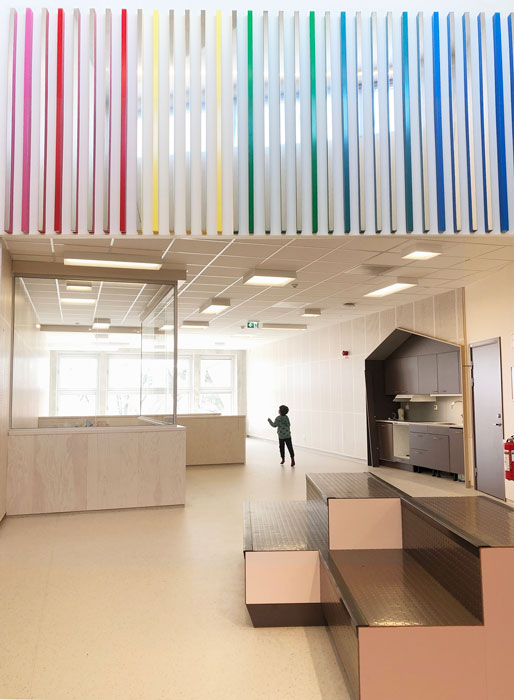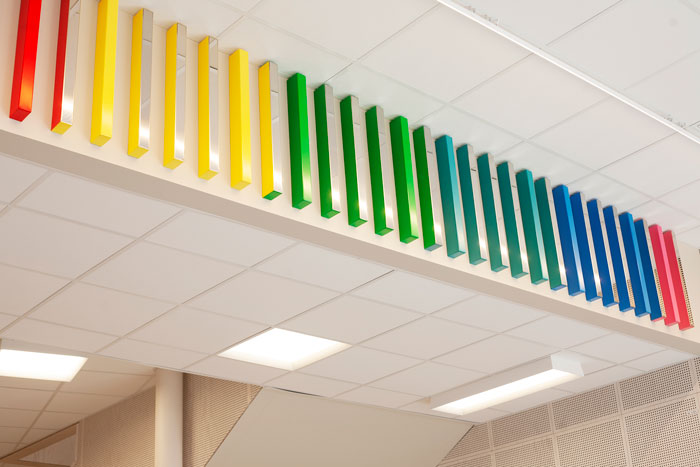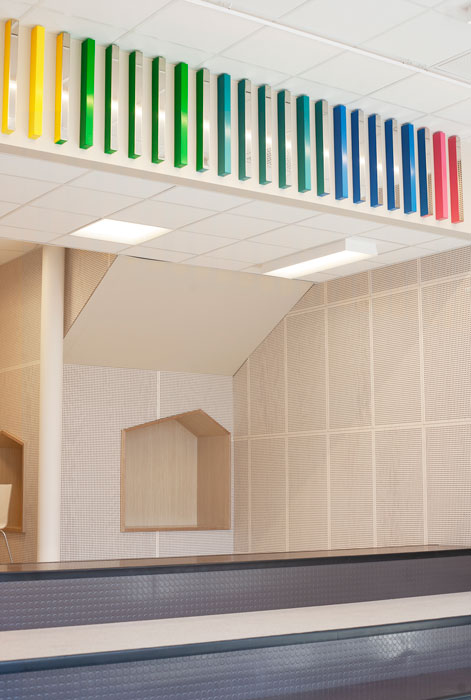 _________________________________________________

Sammanstrålningar, St Görans Hospital, Stockholm, 2021

_________________________________________________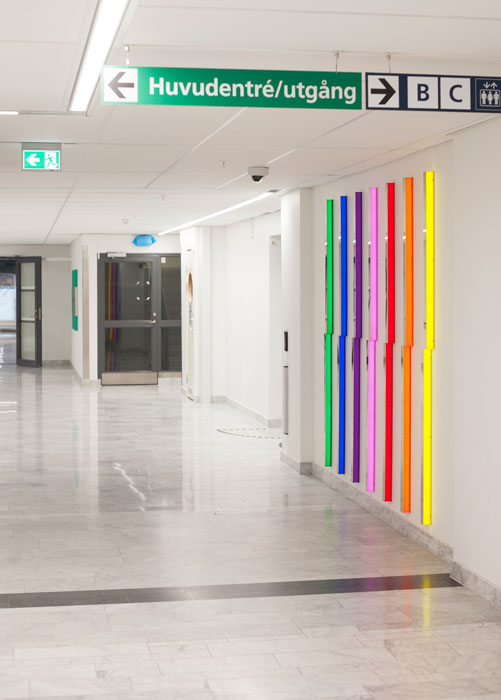 The work is situated in the hospitals entrance hall. LEDs are integrated in the colored acrylics,
with a front in mirror polished steel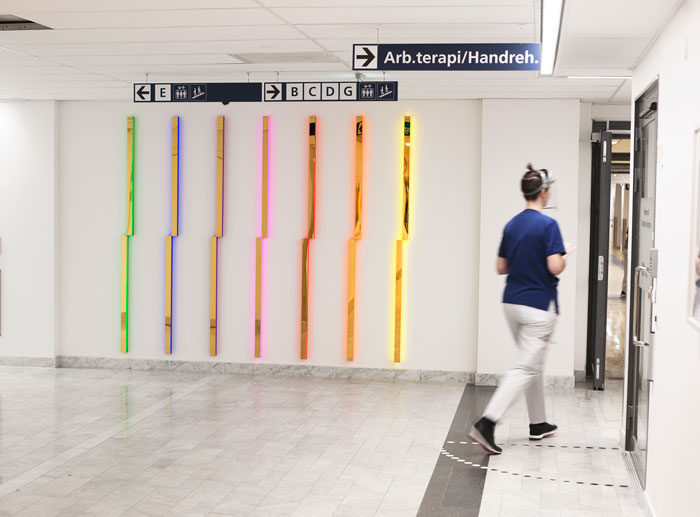 Three groups of painted and mirror polished, solid steel are placed in the main corridor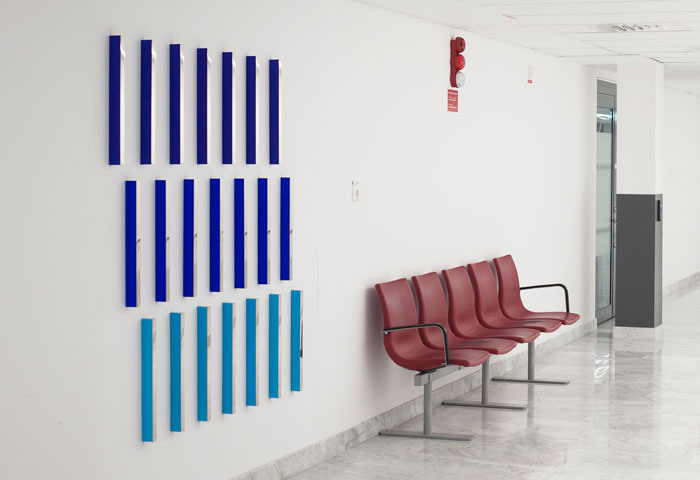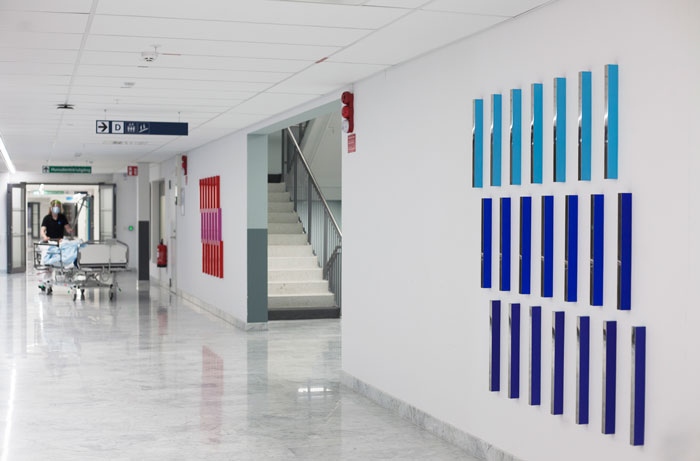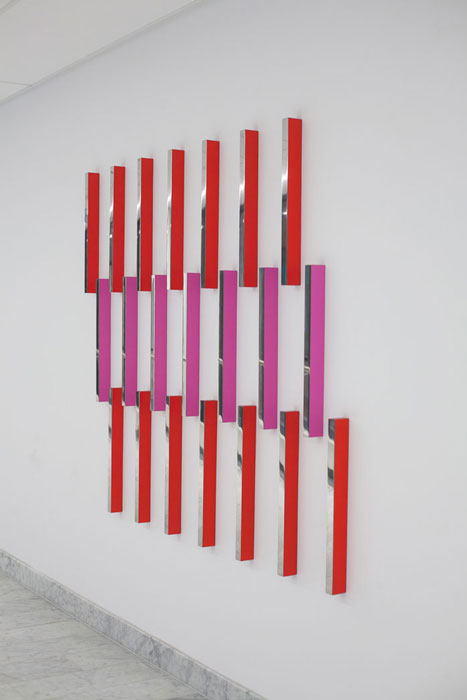 Photo: Disa Rytt